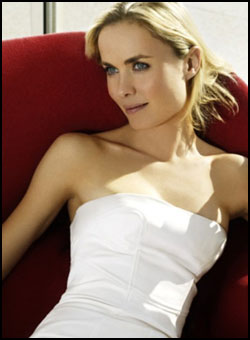 Radha Mitchell (President of the Jury)

Born in Melbourne, Radha Mitchell began her acting career on television. Among the many TV movies and series in which she appeared is the highly successful series « Neighbours ». She then went on to study psychology and cinema. Her breakthrough came in 1998 with « High Art », a cult arthouse film in which she played an ambitious journalist falling in love with her female neighbour. The actress, who now lives in Los Angeles, has eclectic tastes and alternates between lead roles in arthouse and independent productions (« Pitch Black ») and supporting roles in blockbusters (« Phone Booth »). After trying her hand at directing with the short film « Four Reasons » in 2002, she was cast opposite Denzel Washington in « Man on Fire » and Johnny Depp in « Finding Neverland ». In 2004, Woody Allen offered her the (double) title role of « Melinda and Melinda », a film with an equal dose of comedy and drama which enabled her to show the whole scope of her talent. Immediately afterwards, she appeared in « Silent Hill », an adaptation by Christophe Gans of the famous video game. Subsequently, she obtained important roles in films such as « Rogue », « Feast of Love», « The Children of Huang Shi » and « Thick as Thieves ». In 2009, she was Bruce Willis' partner in « Surrogates », a futuristic thriller. At the 2010 edition of the Festival des Antipodes, « The Waiting City » was awarded the Audience Prize and Radha Mitchell won the Best Actress Prize. In 2013, she is among the cast of « Olympus Has Fallen » and of Pascale Ferran's new film « Bird People ».
---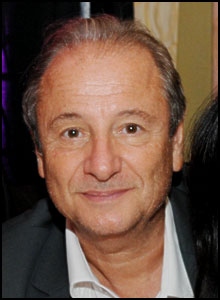 Patrick Braoudé
Born in 1954, Patrick Braoudé first wanted to become a vet. But one day, attending the Cannes Film Festival for the first time, he had an epiphany. He fell in love with cinema. He began his career on the stage in the 1980s, acting and writing plays. A few years later, he appeared in several feature films opposite such great actors as Michel Galabru, Roger Hanin, Jacques Villeret and Richard Berry. A gifted writer, he penned several screenplays (« Black Mic Mac », « L'Oeil au beur(re) noir », « Un père et passe »). In 1990, he wrote and directed the feature film « Génial mes parents divorcent », which was a great popular success. Interested in social trends, he then directed « Neuf mois » in 1993, with Daniel Russo and Philippine Leroy-Beaulieu, which was later made into an American film starring Hugh Grant. In 1999, his wife Guila Braoudé, who assisted him on « Neuf Mois », directed « Je veux tout ». He then helmed « Amour et confusions », « Deuxième vie » and, in the early 2000, he turned Michaël Youn into a modern-day Iznogoud. At the same time, he pursued a career in acting and appeared in such films as « Quasimodo del Paris » by Patrick Timsit, « And Now... Ladies and Gentlemen » by Claude Lelouch and « Mes copines » by Sylvie Ayme. In 2012, he played the role of François Hollande in « La dernière campagne ».
---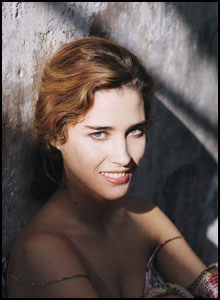 Vahina Giocante
Vahina Giocante was born from a Corsican father and an Andalusian mother. She lived in Corsica until the age of 10, then in the South of France where, at only 14, she was noticed on a Marseilles beach by a casting director. She obtained her first role in « Marie, Baie des anges » by Manuel Pradal (1995), which won her a prize. From 1996 to 1998, she was a dancer at the Marseilles Opera. During this period, she was cast opposite Sandrine Bonnaire and Emmanuelle Béart in « Voleur de vie ». She often portrays extremely sensuous characters, like in « Lila dit ça ». After the shoot of Jan Kounen's « Blueberry, l'expérience secrète », she decided to take some time off and travel in South America and Africa. She also featured in several music videos (« Comme elle se donne », « Demon Happy Therapy »). In 2013, she was cast in « Un prince (presque) charmant » and « Turf », but she also played in « 99 francs », « Secret Défense », « Le premier Cercle », « 30 beats », as well as Claude Chabrol's « Bellamy ». In 2012, she gave her public support to Chief Raoni's struggle against the Belo Monte dam project. She is an ambassador for ASMAE, a French non- governmental organization founded by Sister Emmanuelle.
---
Frédéric Gorny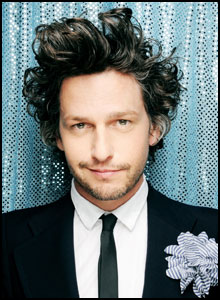 After starting his own theater company in 1991 and writing several plays, which he also directed and acted in while studying in Toulouse, in 1994, he answered an ad in La Dépêche du Midi and obtained his first screen role in André Téchiné's « Les Roseaux Sauvages ». After a nomination at the French César Awards, he returned to the stage with an adaptation of « The Diary of Anne Frank » with Marie Gillain. He subsequently acted in several feature films, among which « Tykho Moon » by Enki Bilal and « Pondichéry, Dernier Comptoir des Indes » with Charles Aznavour and Richard Bohringer, for which he was awarded the Prix Raimu in 1997. Many TV movies followed, among which « Madame Dubois-Hôtel Bellevue » by Jean-Pierre Ameris. The British offered him the part of Frédéric in the adaptation of Flaubert's « L'Education sentimentale ». In 1998, he went mountain climbing in « Premier de Cordée » and was cast in « Jeanne et le garçon formidable ». This is when he donned the lawyer's gown for the successful TV series « Avocats et associés », in which he played one of the leads for a decade. During that time, he also appeared in « Louis la Brocante » and in the France 2 miniseries « Un été de canicule ». In 2004, he teamed up again with Jean-Pierre Ameris for « Poids léger » and in 2005, he played in « Le Cou de la girafe » opposite Sandrine Bonnaire. He was cast in 2006 in « Sartre, l'âge des passions » by Claude Goretta, then in the 2010 miniseries « La Maison des Rocheville » and in the 2012 feature film « Louise Wimmer ». He also took part in numerous short films.
---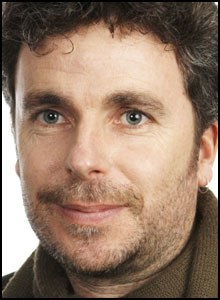 Daniel Nettheim
Born in Adelaide, Daniel Nettheim is graduated from the Australian Film Television and Radio School. He directed multi-awarded short films including « Odd jobs » (1994), « The Third Stroke » (1995), « The Beat Manifesto » (1995). He is an award winning Australian film and television director currently living in London. After a first feature in 2000, « Angst », his second feature "The Hunter » starring Willem Dafoe and Sam Neill premiered at the Toronto International Film Festival in 2011. It received worldwide theatrical distribution and has screened at dozens of major festivals. The film was nominated for 14 AACTA Awards, including Best Director. Daniel's television credits include award-winning Australian series such as « Spirited », « The Secret Life of Us », « Love is a Four Letter Word », « White Collar Blue », « Satisfaction », « All Saints », « The Elephant Princess » and the Emmy nominated and Logie winning « Dance Academy ». He was the lead director on « Last Man Standing » for the Seven Network and on the second series of « Rush » for Southern Star. Most recently he was the set-up director on « Mr & Mrs Murder » for Network Ten. Daniel's international TV credits include « Whitechapel » for Carnival Films and ITV, and « Line of Duty » for World Productions and BBC2.