2012 EDITION

NICOLAS BAUDIN AWARD FOR BEST SHORT FILM
INFERNO - Stephen McCullum
AUDIENCE AWARD FOR BEST FEATURE FILM
RED DOG - Kriv Stenders
---
BEST ACTRESS
Nammi Le - Careless Love
BEST ACTOR
Willem Dafoe - The Hunter
JURY GRAND PRIX FOR BEST FEATURE FILM
The King is Dead - Rolf De Heer
---
FEATURE FILMS | DOCUMENTARIES | SHORT FILMS | JURY | EXHIBITION
---
---
FEATURE FILMS | DOCUMENTARIES | SHORT FILMS | JURY | EXHIBITION
---

---
FEATURE FILMS | DOCUMENTARIES | SHORT FILMS | JURY | EXHIBITION
---

Nicolas Baudin Award

Created as part of the celebrations of the bicentenary of the discovery of the Southern Lands by Captain Nicolas Baudin, the Nicolas Baudin Prize rewards an Australian or New Zealand short film. This year, it will be awarded by a jury made up of students from the Saint-Tropez region's high schools, among which the Lycée du Golfe de Saint-Tropez. One or several "chaperone(s)" - film and television industry professionals - will guide them. On the one hand, it is a fantastic opportunity for these young people to have an in-depth look at the work of aspiring directors, on the other hand, the perception of their films by a young audience is an interesting feedback for the Antipodean filmmakers themselves.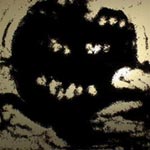 One Day I Woke Up And I Was Angry
Lucinda Clutterbuck 2012 – 10' – Digital (AUS)

Abiogenesis
Richard Mans 2011 – 5' - DVD (NZ)
A strange mechanical device lands on a desolate world and uses the planet to undergo a startling transformation, that has profound implications for an entire galaxy.

Lie To Me
Kathleen Hrayssi 2012 – 6' – BetaSp mm (NZ)
In 1958 in an interrogation room, the mysterious Mrs Hephren is questioned by a detective following the murder of her husband.

The Father
David Easteal 2010 – 16' - DVD (AUS)
Haunted by the past, a man searches for forgiveness. Getting it, however, may come at a cost.

Iron Hands
Rachel Argall 2012 – 9' – BR (AUS)
It's the story of an Iron Boy who falls in love with a porcelain doll. When she is kidnapped by the evil Bird Prince he must battle to save her despite his fear that his heavy iron hands will destroy her forever.

Day Trip
Zoe Mcintosh 2010 – 11' – DVD (NZ)
A gang member wakes up one morning and decides he needs a day off. A short voyage between islands changes his outlook on life.

Emily
Benjamin Mathews 2011 – 20' – BetaSp (AUS)
Emily is coming home, but is she still a threat? Her mother is not taking any chances.

Kin
Rudolf Fitzgerald-Leonard - 2012 – 15' – BR (AUS)
Lauchlan and his older brother Rory must recover their missing father from the snowy mountains. In his journey through the snow, Lauchlan will come to realize that his father's mental health will change his family, forever.

Playground
Ricardo Skaff 2011 – 10' - BetaSp (AUS)
A man rediscovers his youth when strange voices lead him to an abandoned playground.

Moth
Meryl Tankard 2011 – 14' - BetaSp (AUS)
In 1970s Australia, when 'care' was synonymous with repression, three girls escape from their institution for one brief moment of freedom.

Lambs
Sam Kelly 2011 – 14' – BetaSp mm (NZ)
A boy from a dysfunctional home wants to escape but doesn't want to desert his younger siblings.

The Last Match
Julian Shaw 2012 – 13' – BetaSp (AUS)
1989, bad news for Val Georges, a middle-aged wrestling promoter: 'The Streak', Val's one genuine star, is threatening to jump ship to a rival promoter and Val has one night to save his empire, or face the end.

Snow In Paradise
Justine Simei-Barton, Nikki Si'ulepa 2012 – 9' - BetaSp (NZ)
Filmed in Aitutaki, in the Cook Islands, this film is set in the 1970s and explores a day in the life of a young island girl as her paradise is shattered by the nuclear testing that changed the Pacific forever.


Inferno
Stephen McCullum 2012 – 17' – BetaSp (AUS)
In Colonial Australia, three Irish convicts decide to commit murder in order to avoid the lash but when their plan goes horribly wrong, their only hope is to draw straws to take control of their fate.

Das Tub
James Cunningham - 2011 – 4' – DVD (NZ)
Lost in the frozen depths of the Atlantic a German U-Boat crew find themselves on a collision course with objects stranger than they can fathom.

Time For Change
James Cunningham - 2011 – 3' – DVD (NZ)
A little girl is the witness to a long-simmering spousal feud between two wooden figurines on the town clock.