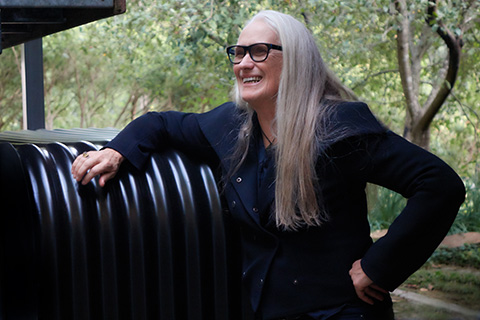 (Photo : Sally Bongers)
When you've reached the age of twenty you can dream big, and your dreams can come true! Like that of welcoming as our guest of honour at St-Tropez the immensely talented filmmaker Jane Campion, who could not have a better profile to represent the cinema of the Antipodes, having filmed movies in both New Zealand and Australia, and whose latest works, Top Of the Lake and Top of the Lake: China Girl, are set in both these lands "Down Under".


This is also an occasion for us to thank Ms. Campion for the great cinematic pleasure she has given us in all of her films by presenting her with the Top of the Tasman Award.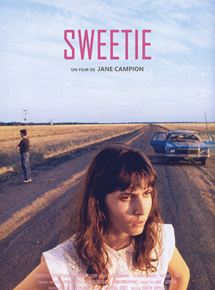 The New Zealand-born director, producer and screenwriter Jane Campion studied anthropology, then painting before turning to filmmaking. A graduate of the Australian Film, Television and Radio School (AFTRS), her career got off to a remarkable start. Earning acclaim for her short films, she was awarded the Palme d'Or for Best Short Film at Cannes for Peel in 1986, where she later enthralled critics and public alike with Sweetie (1989), her first feature, which was selected in the Official Competition. After An Angel at My Table (1990), which won the Silver Lion at the Venice Film Festival, she returned to the Official Competition at Cannes in 1993 with The Piano, winning the Palme d'Or for Best Film. Some months later, The Piano was nominated for an Academy Award in the Best Director and Best Screenplay categories, taking the Oscar for Best Screenplay. Subsequently her work, which is dominated by female characters as intense as they are constrained in their search for self-realization, took many variations, with Portrait of a Lady in 1996, starring Nicole Kidman, Holy Smoke in 1999, starring Kate Winslet, and In the Cut in 2003, starring Meg Ryan. She also wrote and directed two short films, The Water Diary (2005) and The Lady Bug (2006). Her most recent feature, Bright Star (2009), a stunningly beautiful film, is a fictional biography of the poet Keats and his muse. In 2012, she co-wrote the miniseries Top of the Lake with Gerard Lee, for which she directed three episodes, with the production achieving tremendous critical and popular success. This was followed by a second instalment, Top of the Lake: China Girl, which was presented at Cannes in 2017. She received the Carrosse d'Or (Golden Coach Award) at Cannes in 2013 and was jury president at the 67th Cannes Film Festival in 2014.
With the support of Chris and Francesca Beale Foundation