Saint-Tropez and the cinema des Antipodes, already 25 years!
Saint-Tropez and the Antipodes, what an anniversary! Yes, it's been a quarter of a century since Tropezians and festival-goers travelled via cinema to the ends of the earth from the Place des Lices and its famous cinema La Renaissance. Well, we're still a long way from the 465th anniversary of the Bravade de Saint-Tropez, the 150th anniversary of Colette's birth, the 160th anniversary of Paul Signac's birth, or the soon-to-be 70th anniversary of the legendary "Et dieu créa la femme" (1956). But already, 2023 has seen the Saint-Tropez Antipodes Film Festival invited to the Dîner des Festivals table, organized by the Cannes Film Festival alongside festivals such as Venice, Berlin, Toronto, Tribeca, Sao Paulo, Thessalonica...!

To whet your appetite, let's have a look at some indiscretions about this 2023 edition.


Among the films coming to Saint-Tropez is director Ivan Sen's sublime film noir "Limbo", in which Travis Hurley (Simon Baker), a detective damaged by years of investigating on the bangs, arrives in a small town in the Australian outback to investigate an unsolved case - the disappearance twenty years earlier of a young Aboriginal woman. Another Australian outback, this time in Western Australia, is "Rams" by Jeremy Sims, which sees two brothers, feuding for years, confronted with an epidemic risk affecting their sheep farm. A colorful and humorous adaptation of an Icelandic film! From New Zealand, Michelle Savill's lively comedy "Millie Lies Low" travels around Wellington following its heroine, who is supposed to have left for the USA.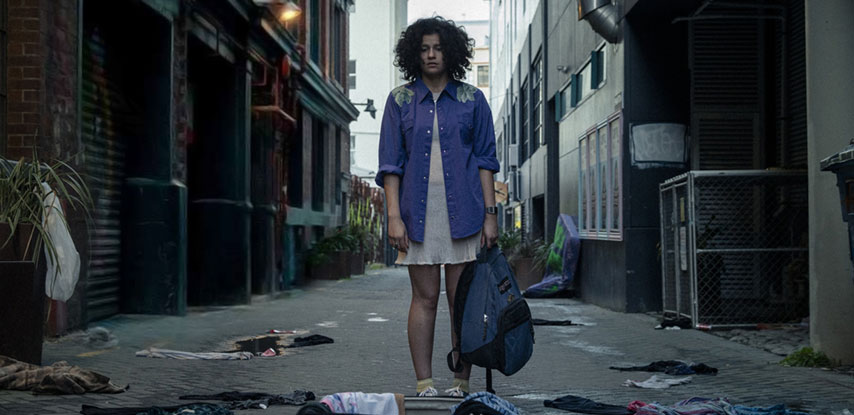 Jub Clerc's "Sweet As" takes us on another journey through the magnificent landscapes of Western Australia, where a fifteen-year-old Aboriginal girl runs away from home. Her uncle, a policeman, enrolls her in a week-long "summer camp" in the heart of the Pilbara, designed to help troubled youngsters escape from their environment. It's a chance to discover solidarity, friendship, and photography. Nadi Sha's "Everything in between" bring you in another world, in which an 18-year-old man is fed up with life, but his encounter with a young woman full of life despite her serious illness will change everything. Without giving everything away just yet, let's let one last indiscretion slip through our fingers with "The Lies We Tell Ourselves", Saara Lamberg's atypical, funny, ironic third film, full of self-mockery and provocative humor.
And moreover, a beautiful exhibition of aboriginal painting from Red Dunes Gallery will also welcome you at the Salle jean Despas.
But shh, we're not going to tell you everything up front! See you on Place des Lices in Saint-Tropez from October 11 to 15 at the La Renaissance cinema for an exceptional 25th edition of the Festival des Antipodes.

Bernard Bories
Président de Cinéma des Antipodes