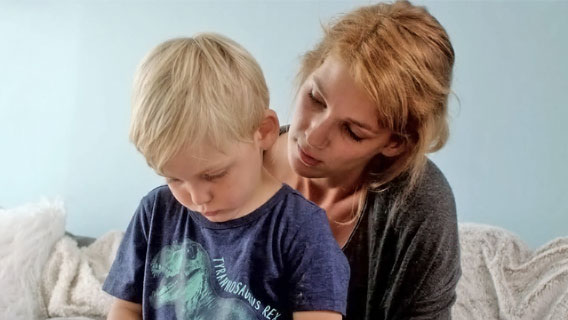 ALICE
Australia-France / 2018 / 115 min/ DCP / Comedy Drama


Director : Josephine Mackerras


Script : Josephine Mackerras
Cinematography : Mickael Delahaie
Editing : Marsha Bramwell
Music : Alexandre Levy
Production : Josephine Mackerras

Cast : Emilie Piponnier, Martin Swabey, Chloe Boreham, Christophe Favre, David Coburn, Philippe de Monts

Alice just had her entire life turned upside-down. Her husband Francois has been bleeding them dry, secretly withdrawing cash on a biweekly basis and having stopped payments on their mortgage over a year ago. Alice now has nothing, her entire inheritance having gone into the Paris apartment she shared with her husband and their young son. An apartment the bank will foreclose on in just a few weeks. It's not like Francois will help, as he's nowhere to be found and isn't answering his phone. But when she discovers where all the money was going — a local high-end escort service — Alice decides to go into the profession that so enraptured her husband.
Introduced by Emilie Piponnier and Martin Swabey
Josephine Mackerras
Multi-award-winning filmmaker Josephine grew up in Australia and China. Her first passion was acting, joining a theatre company at the age of 9. At 16, she left the southern hemisphere and lived in Jerusalem, Amsterdam, and NYC, where she studied filmmaking at NYU. Her shorts A Sign, Modlitba, L'enfant perdu, and Diva have been selected to over 90 high profile festivals including Slamdance, Brussels, Palm Springs, Rhode Island, and Raindance. Alice (2019), her first feature film, premiered at SXSW Film Festival, netting the Grand Jury Award for Best Narrative Feature and the CherryPicks Female First Feature Award.
---