The Antipodes in Saint-Tropez,
or the Roaring 2020s
Let's be faithful to the end – to art, to culture, to cinema, and simply to life itself! We will not allow a virus to impose its rhythm upon us, to scare us, to turn us into statues, and, even if this 22nd edition of the Festival des Antipodes in Saint-Tropez will be shorter, with fewer films and fewer guests due to budget restrictions and hardships suffered by our partners, it will, as always, be an ode to cinema and its wealth of emotions, laughter and discoveries, its experiences of awe, excitement and fulfilment: everything that cinema is, and especially the rich, diverse and fascinating productions that come to us from Australia and New Zealand.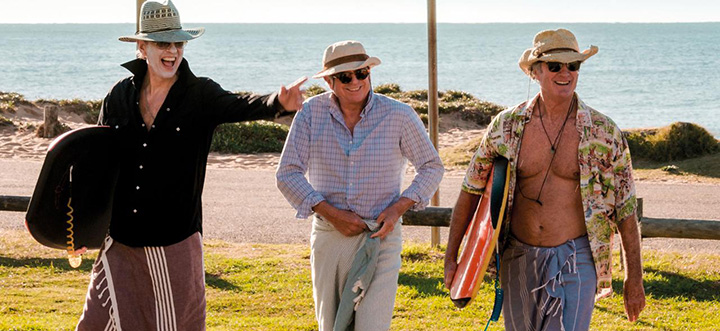 Our programme in 2020 includes a screening of Australian short films held in partnership with Australian Short Film Today, with the presentation of an Audience Award and our traditional Nicolas Baudin Prize, as well as two compelling documentaries, Love Opera – which takes us behind the scenes in a school for opera singers as they prepare to perform Carmen – and 2040, a playful, upbeat, optimistic vision of climate change and our relationship to the environment.
Among the feature-length dramas, you can discover Palm Beach, the luminous and rambunctious new film by Rachel Ward starring Bryan Brown, Sam Neill and Greta Scacchi; the intriguing and highly original The Westermarck Effect by Saara Lamberg; the punchy adaptation, full of noise and fury, of Shakespeare's Measure for Measure by Paul Ireland; the refreshing adventure comedy Miss Fisher and the Crypt of Tears and its bubbly detective, set in Australia of the 1920s; and, finally, the return of New Zealand director Stallone Vaiaoga-Ioasa with his burlesque cop comedy Take Home Pay, which takes us into the heart of Samoan culture. We also have the special privilege this year of discovering, in a preview screening prior to the series' broadcast on the ARTE network, the first two episodes of Season 2 of Mystery Road, where we will reconnect with the adventures of the charismatic Aboriginal detective Jay Swan.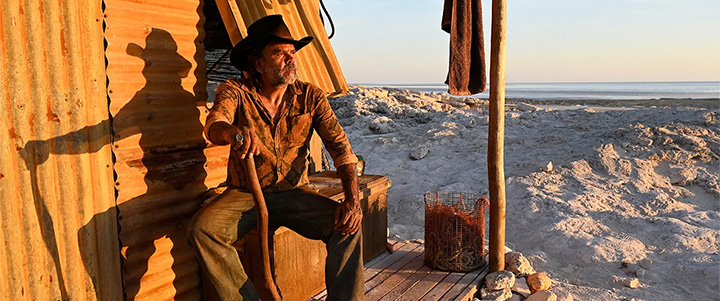 In these uncertain times of Covid-19, when anything could happen, let's do our best to sustain the salt of life that is "Art", in this case, cinema – those magic moments when we share intense emotions, journeys that are as timeless as they are geographic, historical, emotional, intellectual, filled with laughter, surprises, tears and breathlessness, of wide-eyed amazement and wonder. So, let's head down to Saint-Tropez's Place des Lices, to the Cité du Bailli where the city shows its most picturesque sites and where the shops will tempt us, hotels will welcome us and generous partners will assist us – be they from Saint-Tropez or further afield. We must remember that Saint-Tropez has a long-standing love story with the cinema, as demonstrated by the Musée de la Gendarmerie et du Cinéma that features stars ranging from Brigitte Bardot to Louis de Funès, Alain Delon and Romy Schneider, and, of course, the Festival des Antipodes! Let us keep in mind the very apt motto of Saint-Tropez: "Ad usque fidelis".
Bernard Bories
President
Cinéma des Antipodes
Warning: Wearing a mask is compulsory in cinemas (halls, corridors and rooms) from 11 years old. In the red zone, a seat must be kept free between each spectator or group of spectators.